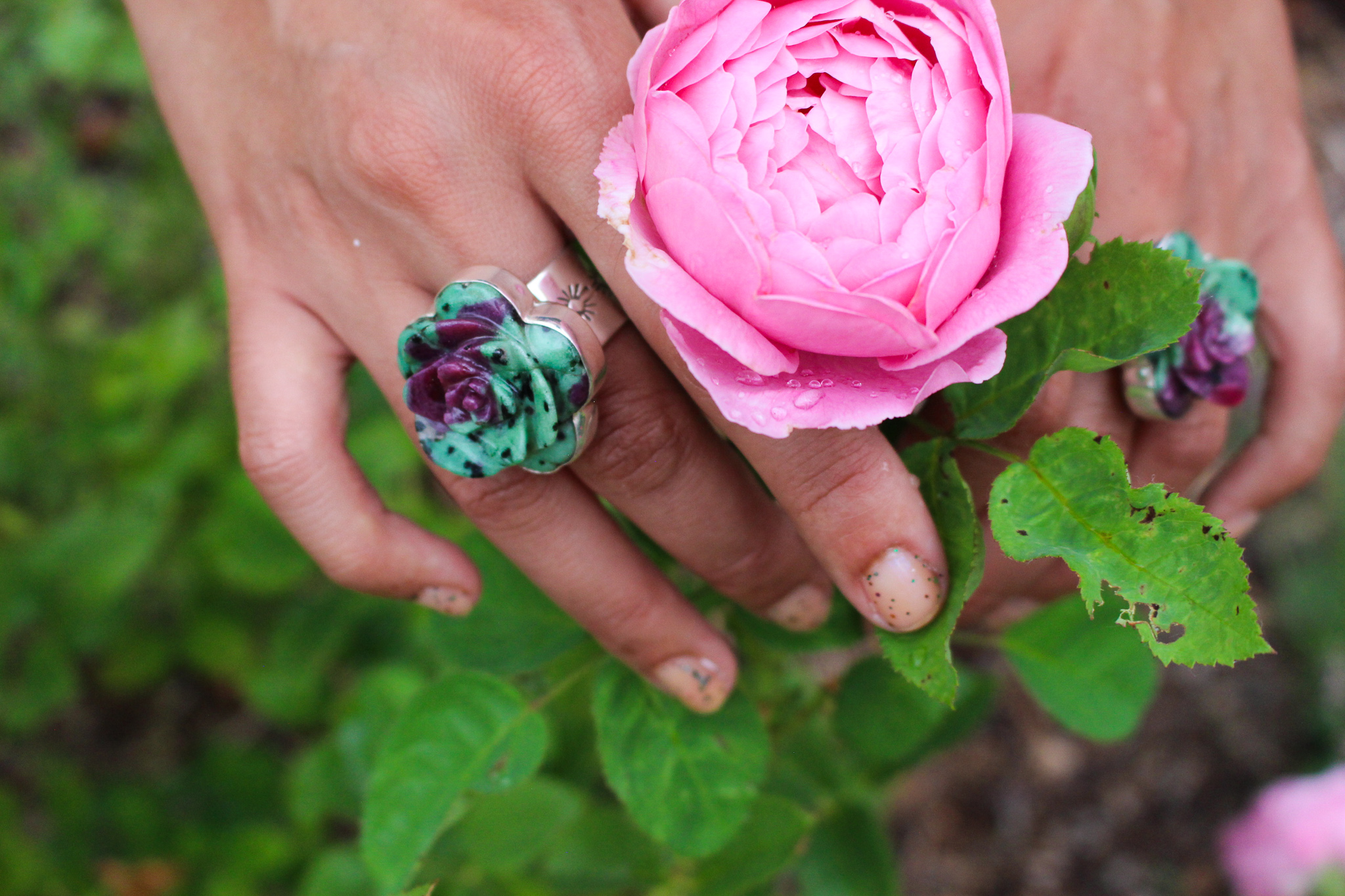 Navajo Made Rosette Ring
Navajo Made, Indigenous Design
A combination of fiery Ruby and earthy Zoisite, this crystal holds the energy of passion and patience. It's a stone of the heart that balances the male and female energies within the body. Bring your yin and yang into harmony by tuning into the unique energy of this crystal.
We love combining traditional design with a sleek modern perspective. A large, high-grade, Ruby Zoisite handcarved crystal floats in this handmade sterling silver ring. The ring is 1-1/4" X 1 -1/4" handcarved Rosette. The ring shank has hand stamped traditional designs and is 1/2" width.
Ring is size 7.25 but is adjustable or can be resized to fit, but contact us if you have any questions. The unique ring shank adjusts in to itself.